You have reached the website of Animal Rescue Algarve (ARA) a charitable association which owns and operates an animal shelter dedicated to the betterment of dog and cat welfare in Portugal. We update this website regularly showcasing our animals plus current and recent news items and information about forthcoming events.
ARA is a legally constituted Portuguese Charity Association with the prime objective of caring for and subsequently rehoming stray, abandoned and distressed dogs and cats. The charity was founded in 2017 by a resident English businessman who funded the total capital cost of the project and has also financed running costs since its inception. The governing body of the Association comprises twelve individuals who are all volunteers. Especially important to ARA is not just the betterment of animal welfare locally but eventually throughout Portugal.
Our World | Our shelter | Our Animals
ANIMAL WELFARE - HIGHLIGHTING WHAT BEST IS DONE AT ARA
We have commissioned a number of videos showing various aspects of activities within the shelter which can be seen under other specific headings within the website. The following however is the main video on the general history and overview of Cabanita.
𝐀 𝐒𝐩𝐞𝐜𝐢𝐚𝐥 𝐏𝐥𝐚𝐜𝐞
In January 2018, five hectares of land with trees were acquired in a valley in the cabanita area northwest of Loulé, after several months and after much cleaning and infrastructure work, which had to be carried out before the construction of the first kennels and any other buildings, we opened the doors in September and our first adoption was in November of that same year.
The shelter has 48 state-of-the-art, environmentally friendly kennels that can accommodate up to 100 dogs and puppies and includes 14 outdoor areas for socialising/playing, there are also catteries with capacity for around 50 cats and kittens.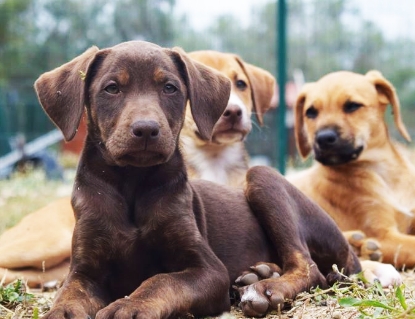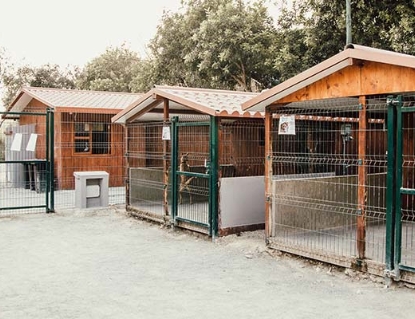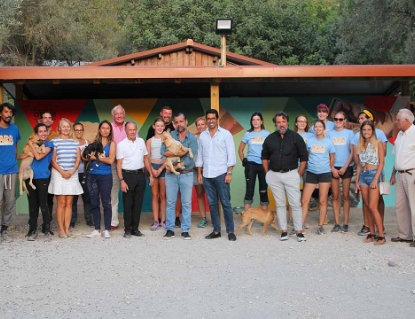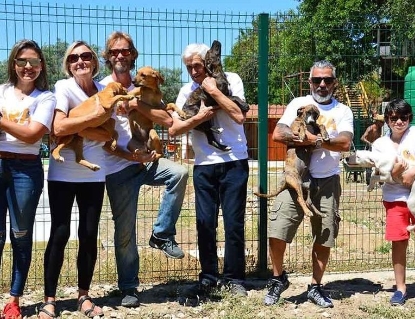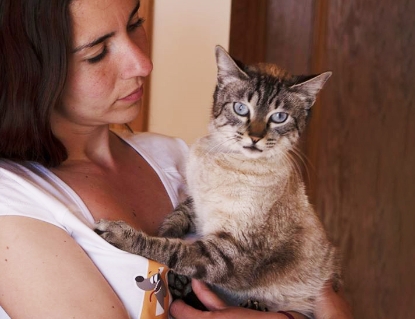 An eight-person, all-volunteer Executive Board of local professionals meets regularly and four people from this group make up the day-to-day management team.
---
We also have several full-time paid employees with a variety of skills, some of whom live on site.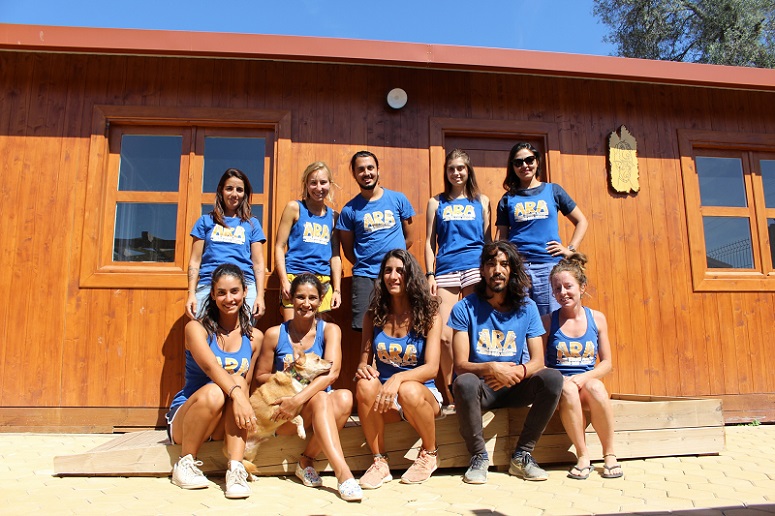 Cristina Silva
Animal Carer
Justyna Drozdz
Animal Carer
João Ferreira
Animal Health and Welfare Coordinator
Claudia Ferrá
Animal Carer
Cintia Assis
Vice President
Stella Xanthopoulos
Animal Carer
Selina Xanthopoulos
Animal Carer
Tiago Nagasawa
Volunteer Coordinator
Our success stories of animals that have been adopted and rehomed here at Animal Rescue Algarve.
Alongside animal rescue, rehabilitation and welfare, rehoming is of great importance to Animal Rescue Shelters. Finding new homes for animals is one of our priorities and we are happy to do so.
Giving these abandoned animals a second chance at life is very rewarding. Also, seeing the animals in their new environment, with new families who, in return, receive so much pleasure and love from the animals, is touching and makes the project worthwhile.
One of our goals is to give abandoned animals a second chance at life and to find new homes for each of them.
We work hard to ensure that every animal that passes through our shelter has a home, a family and lots of love.
And so far we feel that our hard work has been rewarded by the number of animals we have rehomed.
All photos of animals featuring on our website, have been through us or are still with us.
Abrigo Dos Animais © 2020 | All Rights Reserved. Association for the protection of Animals. Registered Charity No 514692049 in Loule.
© ARA 2020 | Terms of Use | Privacy Policy |  developed by Atelier do Sul