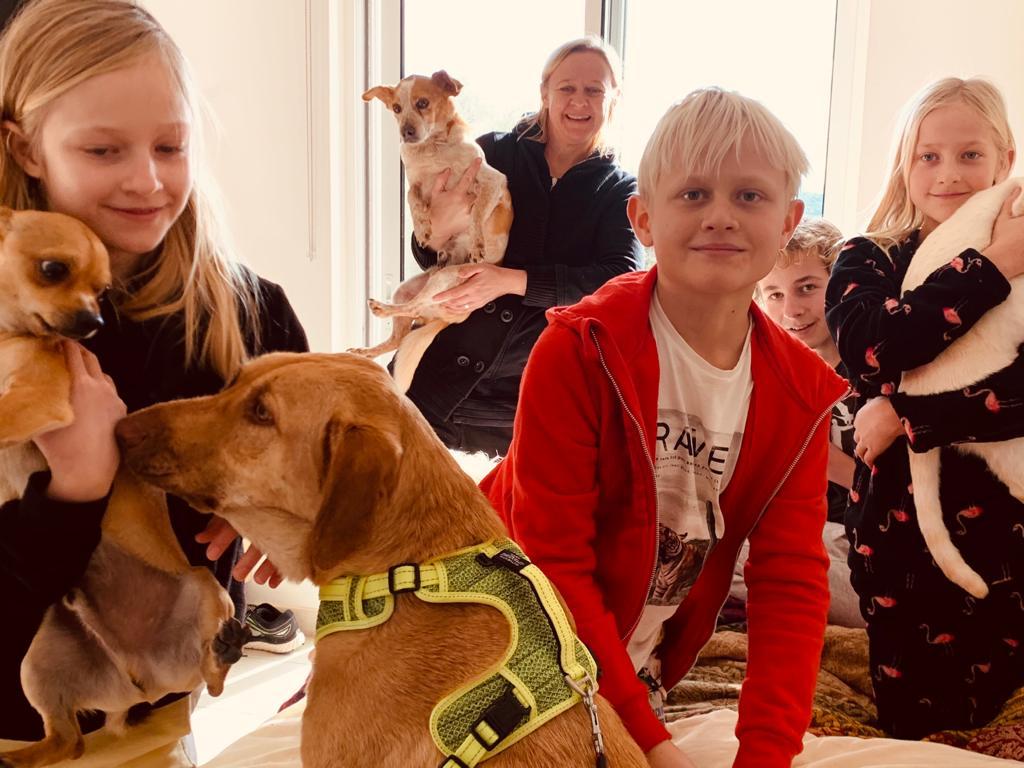 We are celebrating a very special adoption, Donald!
Many people fell for Donald's charm but none had the courage to adopt him. With 14 years of age and a diagnosis of Leishmaniose, Donald watched families choose other young dogs for 2 years.
But none of that mattered to the Venter family. They saw Donald for the sweet, kind dog he is and looked past the barriers that others could not see past.
Donald has finally found a home where he can live out his senior years in comfort and peace.
A big thank you to the Venter family who not only adopted Donald from us, but also adopted 2 cats and a dog (Chanel, Adam and Nairobi). We wish the world was full of more kind people like you 
There is nothing more rewarding than rescuing an old animal and saving them from spending the last part of their life in a kennel. If you are looking to adopt, please consider the older animals who often get overlooked.