Adoption event at Tavira Gran-Plaza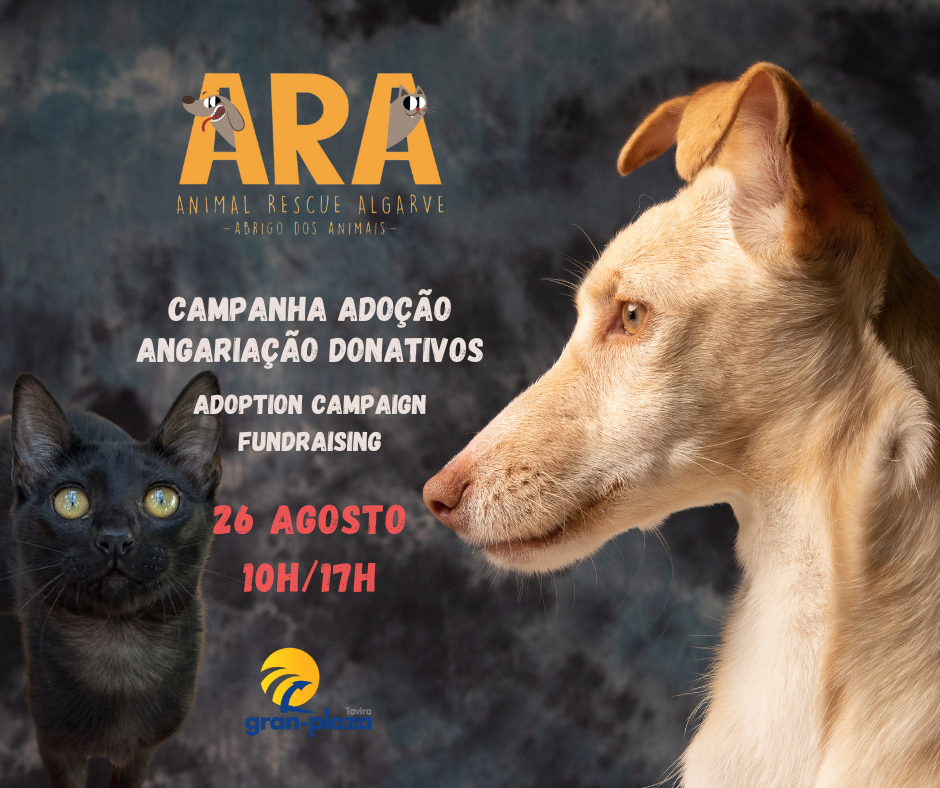 This Saturday, 26th August, we'll be back at the Tavira Gran-Plaza!
We will be there between 10am and 5pm with some of our dogs and cats and also with some merchandising items for sale!
Come visit us, we'll be in front of Worten!
Who knows, you might find a friend for life there!