WOOFF LOULÉ STORE OPENING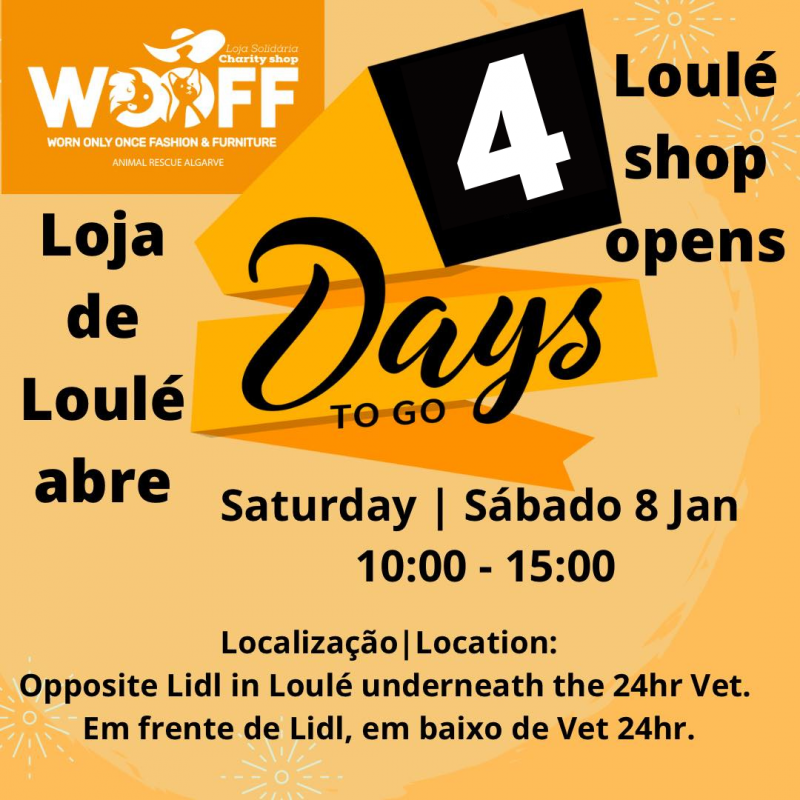 On Saturday 8th, the new WOOFF store in Loulé is opening, come and meet the store and support ARA!
WOOFF volunteers are preparing everything to welcome you from 10am to 3pm and are excited to see you all there. The store is in front of Lidl, below the Veterinary Hospital.
Come and support Animal Rescue Algarve!