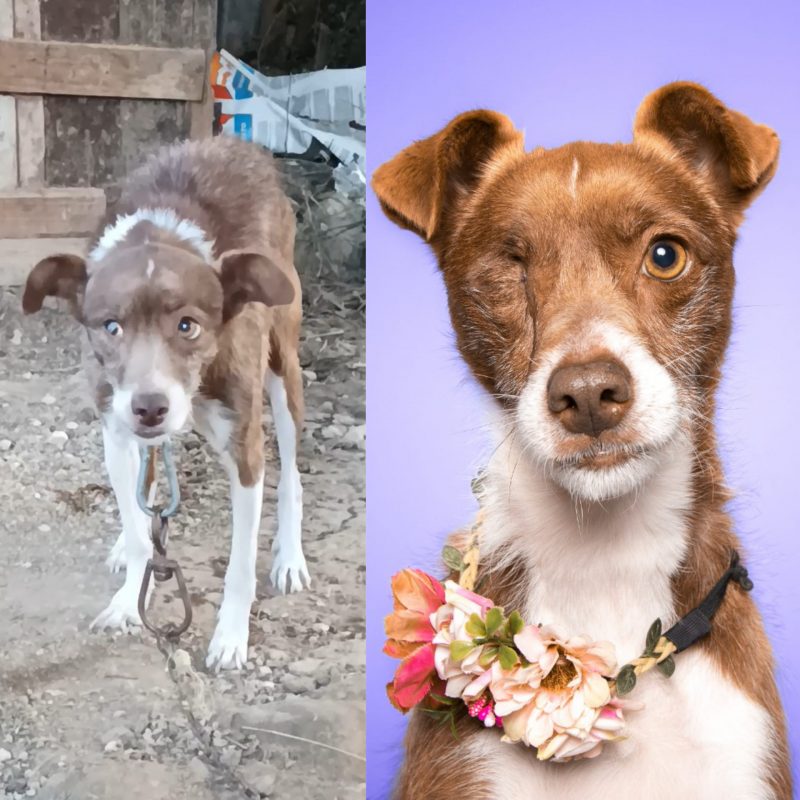 In the first photo it just looks like another dog trying to survive a miserable life that someone has imposed on him. She carried the weight of a chain around her neck, the cold in her body and the fear in her eyes. Blind of one eye, sleeping on their own waste and growling at those who approached as a defense of what she suffered.
In the second photograph the same bitch, this time with a name, Nazareth, the only thing that will carry around the neck will be a beautiful collar with an identification medal, the fear is gone and gave wings to a playful and needy personality that once could not be demonstrated.
Today Nazareth was adopted by a couple who will take you to know part of this world, a family that will give you all the comfort, love and dedication you deserve. The shelter staff will miss her and the happiness and joy with which she greeted everyone who helped radically change her life.
Be very happy Nazareth, we'll be watching you!