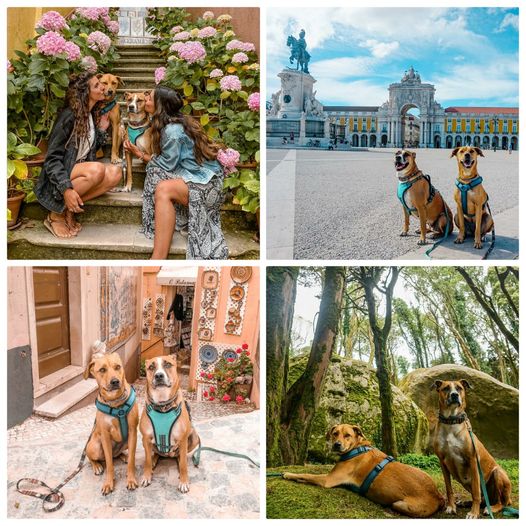 Happy endings that give us the courage to keep going❤
Almost two years ago a dog has been left behind, wandering the streets of bitterness, fed by some, avoided by others. Frightened, she fed herself in the garbage bins and lived for some months in a field next to the bus terminal in Loulé.
She became pregnant and gave birth to eight puppies on the street. Skinny and weak they let themselves be followed by a team member who found her brood. They were all rescued and came to us.
We named her Sarabi, a warrior mother who had her babies in the worst conditions and kept them all alive until she was rescued, with tick fever and leishmaniosis.
All the dogs but one found a family, Nala.
It was then that two sisters, who worked with us temporarily, gave them an opportunity and adopted the two together.
Since then, Sarabi and Nala have the life that any of us would like to have, travelling around the world together, living new experiences every day and giving us the pleasure of being able to follow them through their Instagram page: thegypsypitties
Sarabi & Nala, you both will always be unconditionally loved by us!