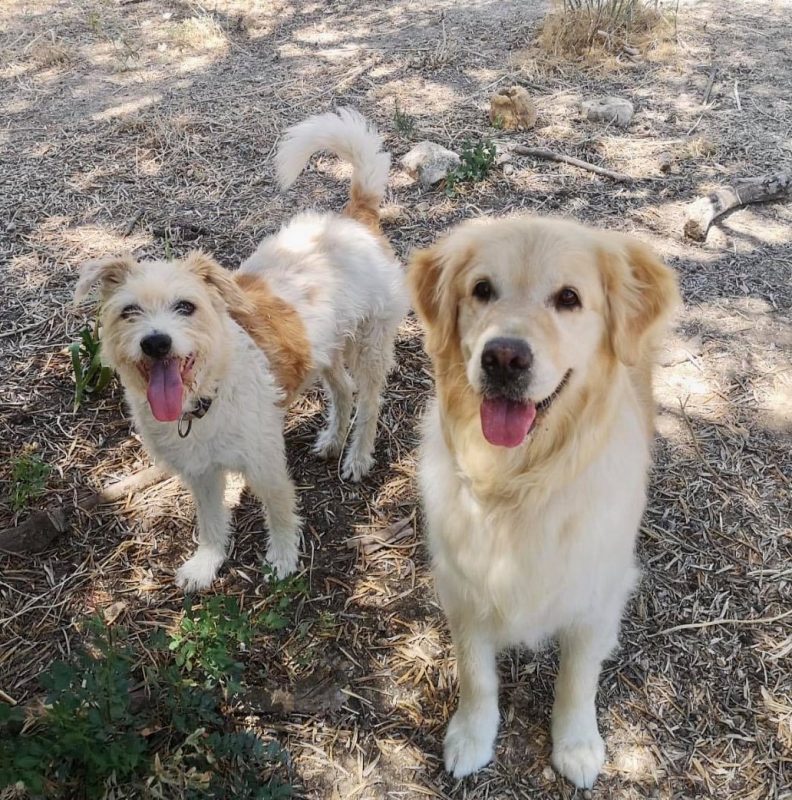 After months of perseverance, we are happy to announce the news that Sophy and Tétis have finally been adopted together!
There are some bonds so strong that we do not feel able to separate particular animals from each other, and Sophy and Tétis are an example of this.
Having spent their whole lives together before coming to ARA, we could see that the pair were inseparable. Not sisters by birth but sisters by bond. Many enquired about adopting Sophy but didn't want her sister.
Many months past and eventually we found a family who wanted to adopt both of them together and love them equally.
Sophy and Tétis now get to spend the rest of their lives together, as they always have been, in the comfort of a loving family.
Thank you to the family for adopting not one, but two animals in need and keeping the girls together. We are so grateful to you