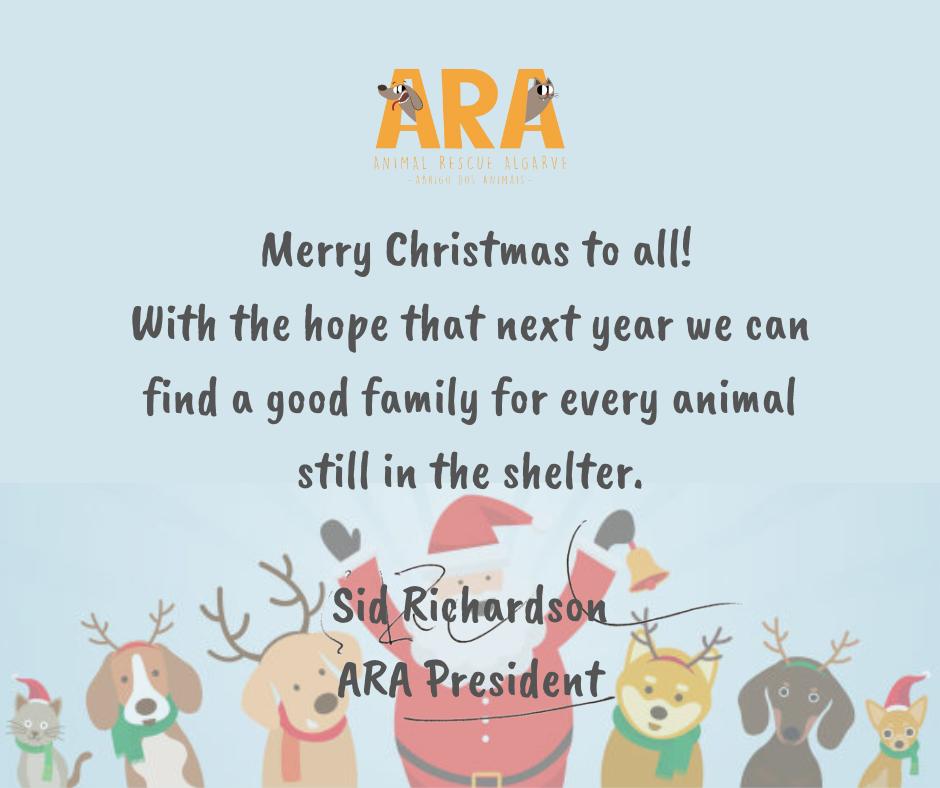 Christmas is a time for sharing and giving love!
We rescued approximately 430 animals this year
We rehome individually approximately 30 animals each month. And we generally have in our care approximately 110 dogs and 50 cats with sufficient staff and volunteers to ensure proper attention.
350 live in volunteers came to us to help take care of them all.
We believe our Shelter is the finest in Portugal. This would not have been possible without your continued support.
Merry Christmas to all with the hope that next year we can find a good family for every animal still in the shelter.
Sid Richardson
ARA President