Here at ARA, our mission is to help abandoned and sick animals in the Algarve.
We want to rescue, provide veterinary treatment, neuter, socialize and re-home as many animals as we can. It is estimated that there are up to 10,000 abandoned animals in the Algarve region - the following is our immediate response to this serious issue. ARA has initiated the construction of one of a possible three rescue centres, which is currently located near to Loulé.
Once completed, it will be able to house, at the very least, 80 dogs in fully insulated buildings with food, water, heat lamps, and blankets. Another 2 shelters are in the plans for construction. It is also our aim to help educate and inform the local population of the need to neuter, and care properly for animals. We don't just plan on fighting the issue with stray and abused animals, we wish to resolve it entirely.
The only way we can do that is with the help and support of you, your donations, and with the education for the people who cause this situation.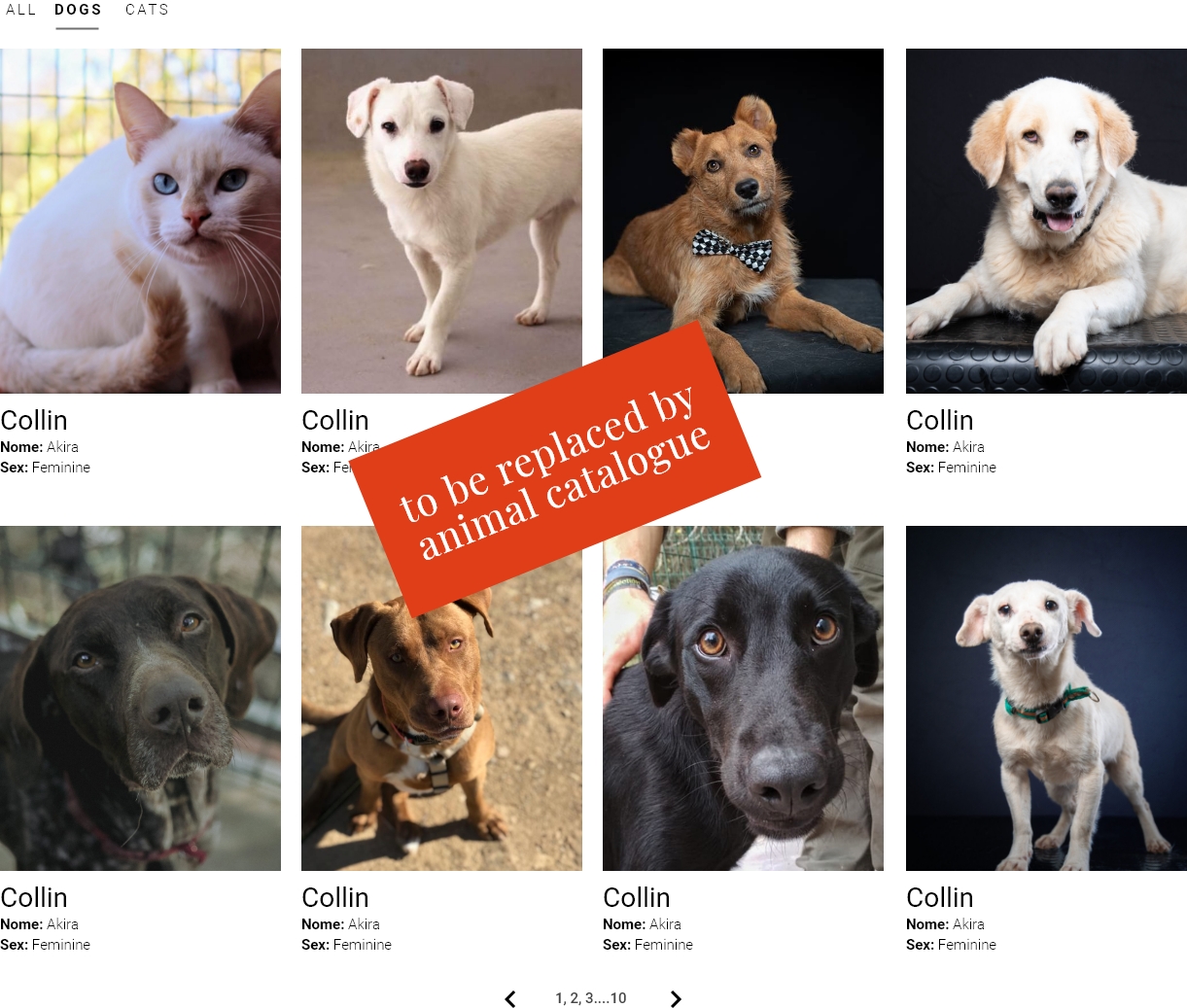 All photos of animals featuring on our website, have been through us or are still with us.
Abrigo Dos Animais © 2020 | All Rights Reserved. Association for the protection of Animals. Registered Charity No 514692049 in Loule.
© ARA 2020 | Terms of Use | Privacy Policy |  developed by Atelier do Sul