Food/Goods Collection – Kiwoko Portimão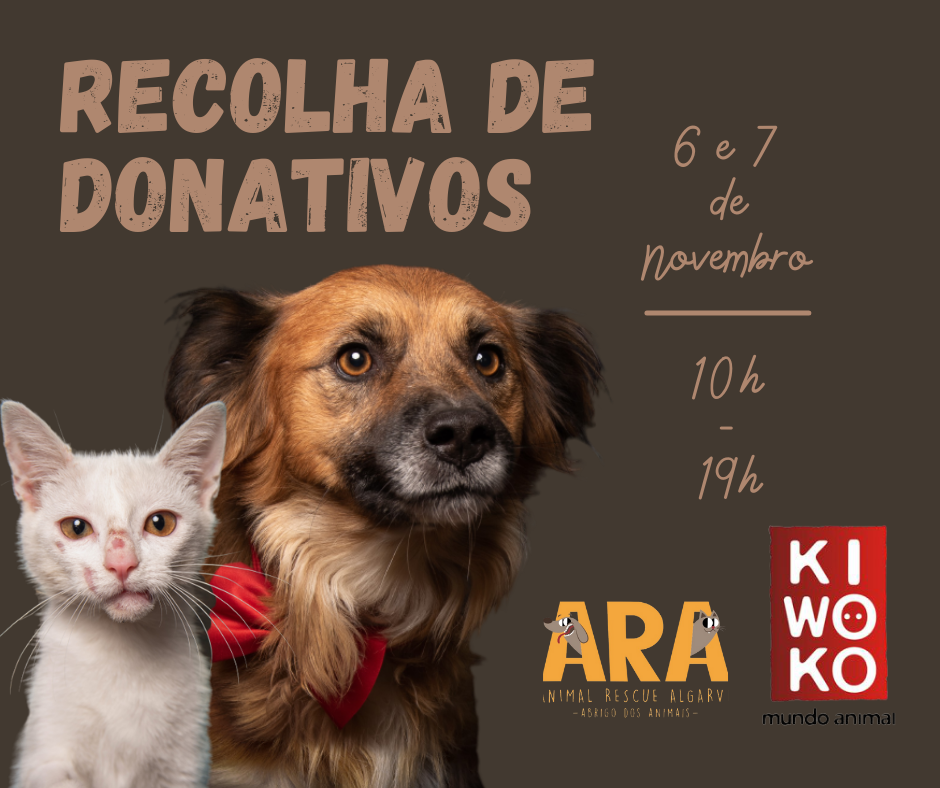 On 6 and 7 November, Saturday and Sunday we will be again at the Kiwoko store in Portimão for another food /goods collection campaign for our cats & dogs.
Stop by and help us help them!
We'll be at the store from 10:00 to 19:00.