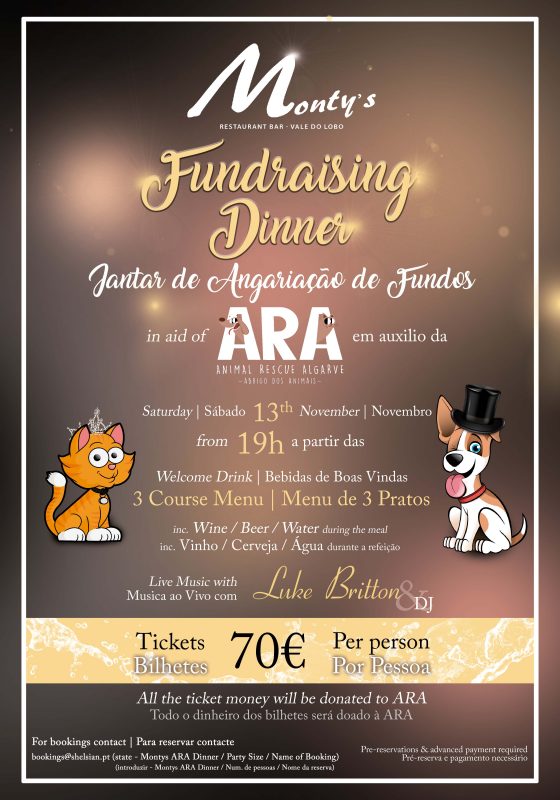 Our second fundraising dinner is coming soon!
The first was two years ago and was a success thanks to the presence of all those who were there to support!
Due to the pandemic we had to postpone a new event, but on November 13th (Saturday) we hope to be able to return to you!
For bookings contact:
[email protected]   (State: Montys ARA Dinner – Party Size – Name of Booking)
You can also check the event page at:  ARA Fundraising Dinner (facebook.com)
You are all invited and those who cannot go can always share!
We appreciate the support!